European Identity and Cloud Conference - KuppingerCole
Review of the European Identity and Cloud Conference 2022
by KuppingerCole


Location:
bcc Berlin Congress Center


Like in the year before, the EIC 2022 was a successful event. We were happy to see many old faces again and to meet new ones. The keynote from our CEO, Sadrick Widmann was once again a success and we were able to give a good insight into our cidaas ID validator. If you missed the keynote or would like to watch it again, you can do so. You can find the link to the keynote further down the page.

We did it again...
Another highlight at this year's event was winning the EIC Award again together with our customer Kaufland. Our winning project this time was the Kaufland Card, which, with the help of the matching Customer Identity & Access Management solution cidaas, creates a uniform identity across all channels and a link between the digital and stationary worlds. With the new solution, the customer is accompanied through all phases of the shopping process and thus the shopping experience is improved. You can read the complete success news here.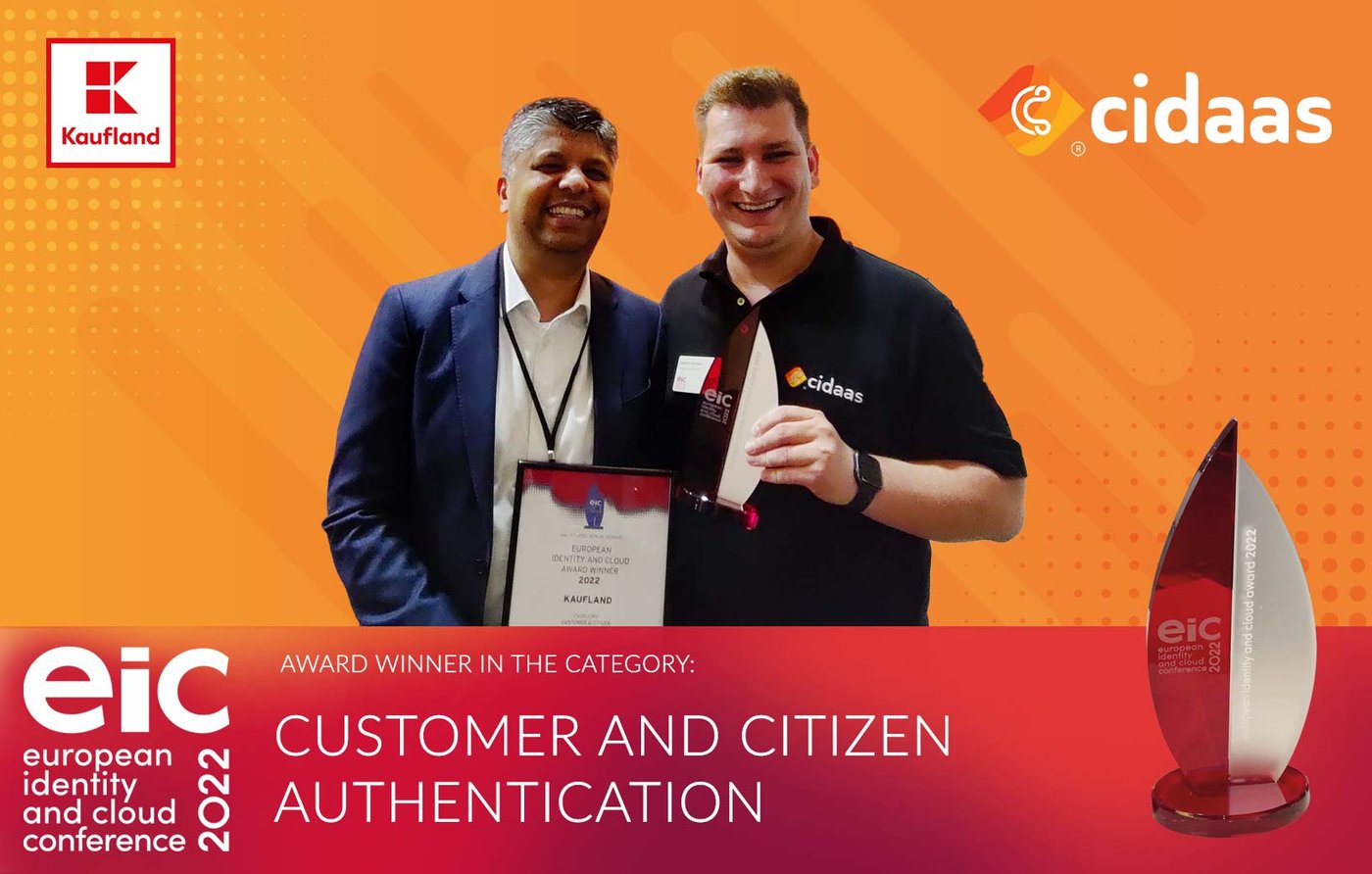 Did you miss our Keynote at EIC 2022?
No Problem!
Keynote
Date: 11th May, 2022

Time: 09:50-10:10 a.m.

Place: bcc Berlin Congress Center, Floor C, Location: C01
"Give me 10 minutes, I'll give you the truth about verified Identities"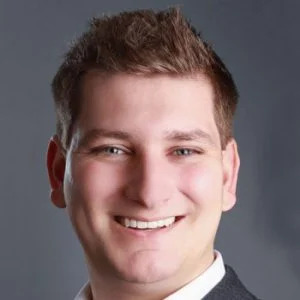 Chief Executive Officer of cidaas, the first Customer Identity & Access Management developed and hosted in Germany. He knows and understands the requirements that come with a digitalized world and helps customers build identity-based business models.

As Europe's leading Cloud Identity & Access Management, cidaas is continuously present at the European Identity and Cloud Conference organized by KuppingerCole - this year again as Platinum Sponsor. This year's EIC conference will be held in a hybrid format, meaning you can either visit cidaas on-site in Berlin or participate online worldwide.

"We're pleased to represent cidaas again at EIC Conference and invite you to attend the featured lectures,
where I'll talk about cidaas' groundbreaking research and developments in Identity & Access Management.
Of course, visit our on-site representation as well to experience,how Europe's leading Identity & Access Management Platform
makes life easier."

Sadrick Widmann
The European Identity and Cloud Conference, 2022 is scheduled to take place 10th to 13th May in Berlin, Germany. The focus this year is expected to be on core topics such as: Developing the IAM Program – from Vision to Strategy; Identity and Process Automation; the Advantages of Blockchain and non-blockchain Global Identity Networks; the Role of IAM in the Hyper-connected Industrial Enterprise; Securing IT systems and Cloud Transformation Processes with Zero Trust and Secure Access Service Edge; IT/OT Integration – Reducing complexity is key to reducing Attack Surface; and more.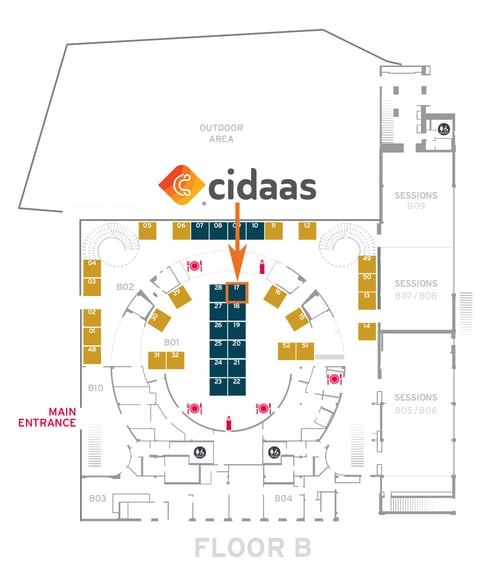 Visit us at our booth
Floor B, Stand Nr. 17
At the cidaas booth:
Get all info about cidaas - Europe's #1 Cloud Identity & Access Management Platform.
Our cidaas experts will show you how your company also can benefit from our solution.
Find out more about our partner program "cidaas connect".
You might also be interested in.